Related content
PWTC Expo is one of the important exhibition centers in South China. Since it was officially put into use in Oct. 2008, PWTC has been a comprehensive exhibition center integrating exhibitions, conferences, catering, and accommodation, and has been certified by four major international exhibition associations--UFI, ICCA, IAEE and AIPC by virtues of its superior location, convenient transportation, flexible spatial design, sound supporting facilities and professional high-quality service, becoming a window linking to both the world and business opportunities and creating unlimited possibilities for clients.

CERAMICS CHINA, the global flagship event for the ceramic equipment and materials industry, will welcome its 38th edition on June 25th ~ 28th, 2024 in Guangzhou, China.

CERAMICS CHINA, establishes an important platform for technical exchanges and business cooperation for the global ceramic industry.
Exhibitors' recognition is the most compelling language!
CERAMICS CHINA, the global flagship event for the ceramic equipment and materials industry, will welcome its 38th edition on June 25 ~ 28th, 2024 at PWTC Expo, Pazhou, Guangzhou, gathering global elite companies and industrial excellencies, converging new technologies, materials, processes and equipment, and providing all-in-one diversified services for exhibitors, buyers and visitors.
CERAMICS CHINA 2023 gathers a total of 682 exhibitors from 16 countries and regions, including mainland China, Italy, Germany, Spain, the United States, France, the United Kingdom, Australia, Korea, Japan, Russia, India, Indonesia, Turkey, Hong Kong, and Taiwan. Among them, there are 310 companies of machine and spare parts, accounting for 45%; 218 of raw materials and decorative materials, accounting for 32%; 126 of refractories and abrasives, accounting for 19%; and 28 of others, accounting for 4%.
The leaders from SACMI, JUMPER, MODENA, NADE, HEXAING, FCRI, MONTE-BIANCO, SINOCERA CREATE-TIDE and other global equipment and materials leading companies have all sung highly of CERAMICS CHINA 2023.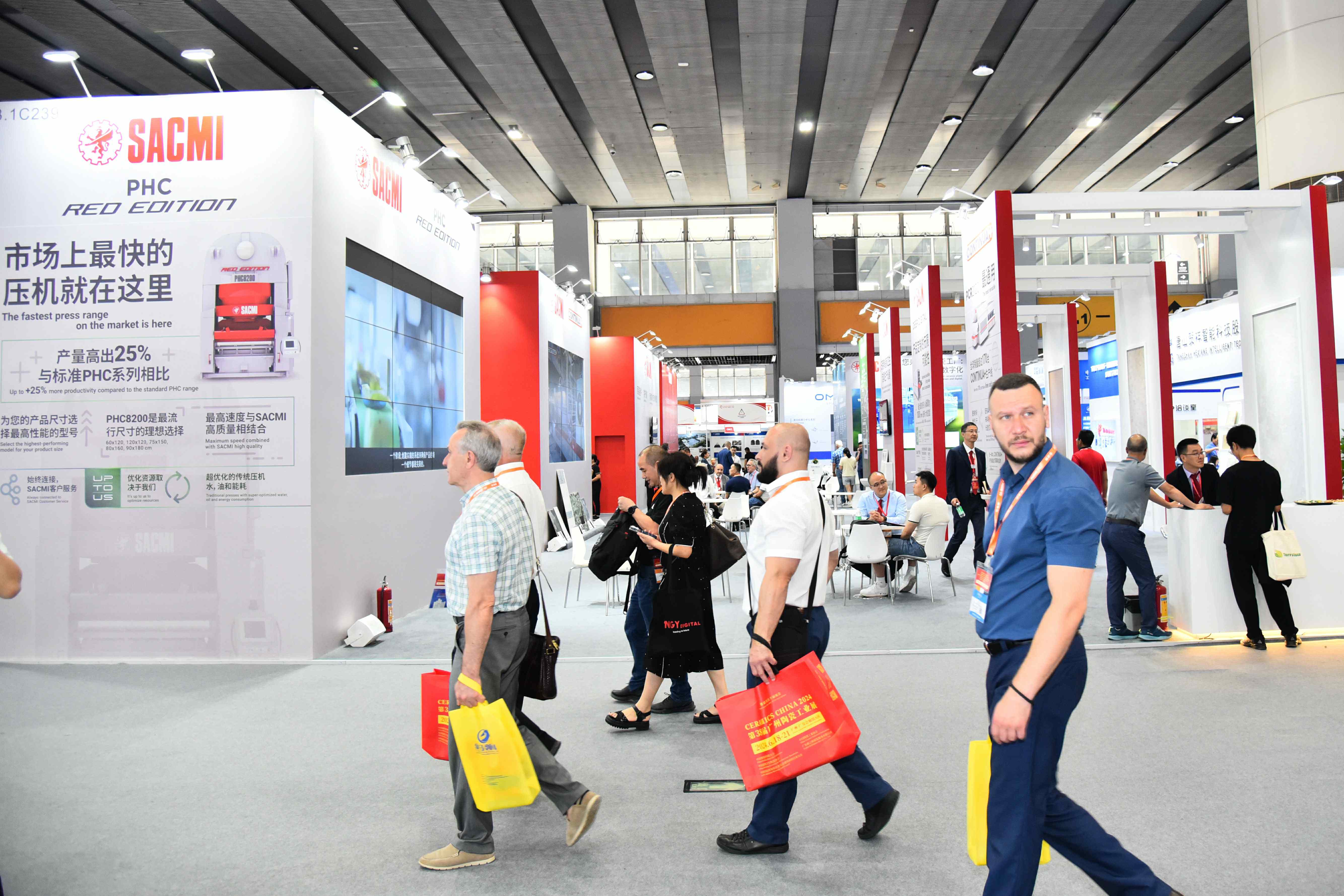 Paolo Mongardi, President of Sacmi Group: We attend CERAMICS CHINA every year. In this platform, we can communicate with our clients on various topics including technological innovation, industry transformation, corporate future development, environment friendly, efficient productivity, etc. We aim to offer the leading as well as the best products & services for our clients.
WAN Peng, President, Guangdong Jumper Thermal Technology Co., Ltd.: Jumper has been continuously attending CERAMICS CHINA for nearly 20 years with our own growth. We wish to join hand in hand with industry colleagues upon efficient communication and cooperation, to improve the general technological standard and product quality for All-Win in the coming future.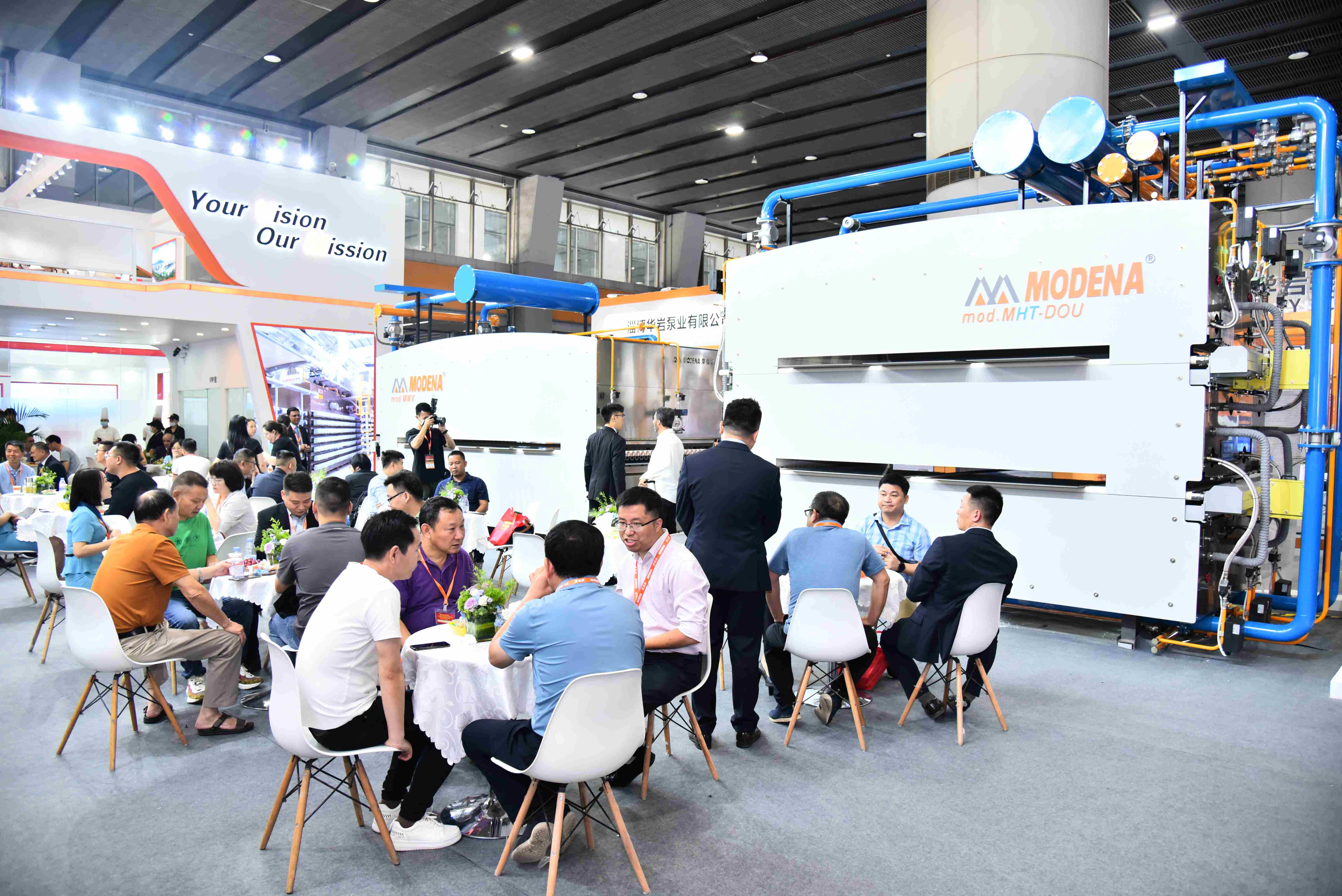 LI Zhanhua, President & General Manager, Guangdong Modena Technology Ltd.: We have had deep communication with global clients and professionals during CERAMICS CHINA. We can not only understand the latest demand for products and services from the market but also largely grasp the new status of new technology, new resources and new market trends, etc. The excellent exhibition can help us to expand our new partnership and team competence, and also better optimize our product strategy.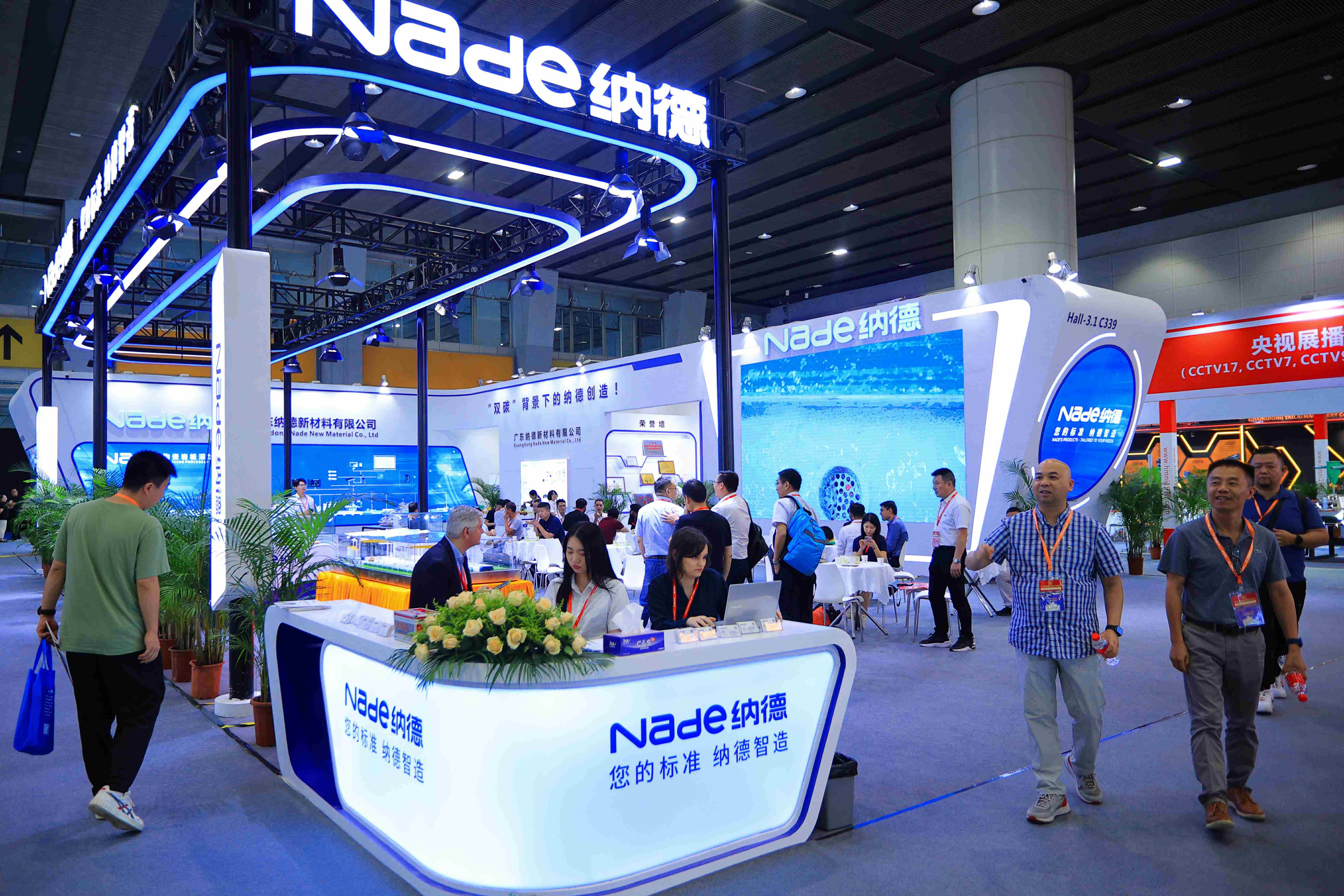 QUAN Rengmao, President, Guangdong Nade New Material Co., Ltd: The first Guangzhou Ceramics Industry Exhibition after the epidemic attracted a large number of overseas customers, and we harvested a large number of intentional orders at the exhibition and appeared to confirm orders on the spot. The exhibition organizing ability of Xinzhilian is as high level and high quality as ever, and the exhibition site is popular and orderly with considerate service and satisfactory effect.
Zhao Xianglai, General Manager of Tangshan Hexiang Intelligent Technology Co., Ltd.: Over the years, we are grateful that CERAMICS CHINA offers great support to our business development both at home and abroad. This edition is the first event after the pandemic, we have received many firm orders from clients from Bangladesh, India, Malaysia, Indonesia, Pakistan, Algeria, Turkmenistan, etc.
ZHANG Maiguan, President Assistant, FCRI Group: This year in Ceramics China 2023, we are very impressed with the large scale, more visitors, complete products and considerate facilities and services. Our booth has been always with crowded visitors and clients during the exhibition. After the pandemic, it is so nice and exciting to meet old friends and customers around the world. In general, this was a very successful event and we are satisfied with the outcome.
TAO Hongliang, Executive Vice General Manager, Guangdong Monte-Bianco New Materials Co., Ltd.: With the ending of the pandemic, many ceramic colleagues from different countries again gathered in this global industry event for active communication and cooperation, this is the true brand influence and value of CERAMICS CHINA!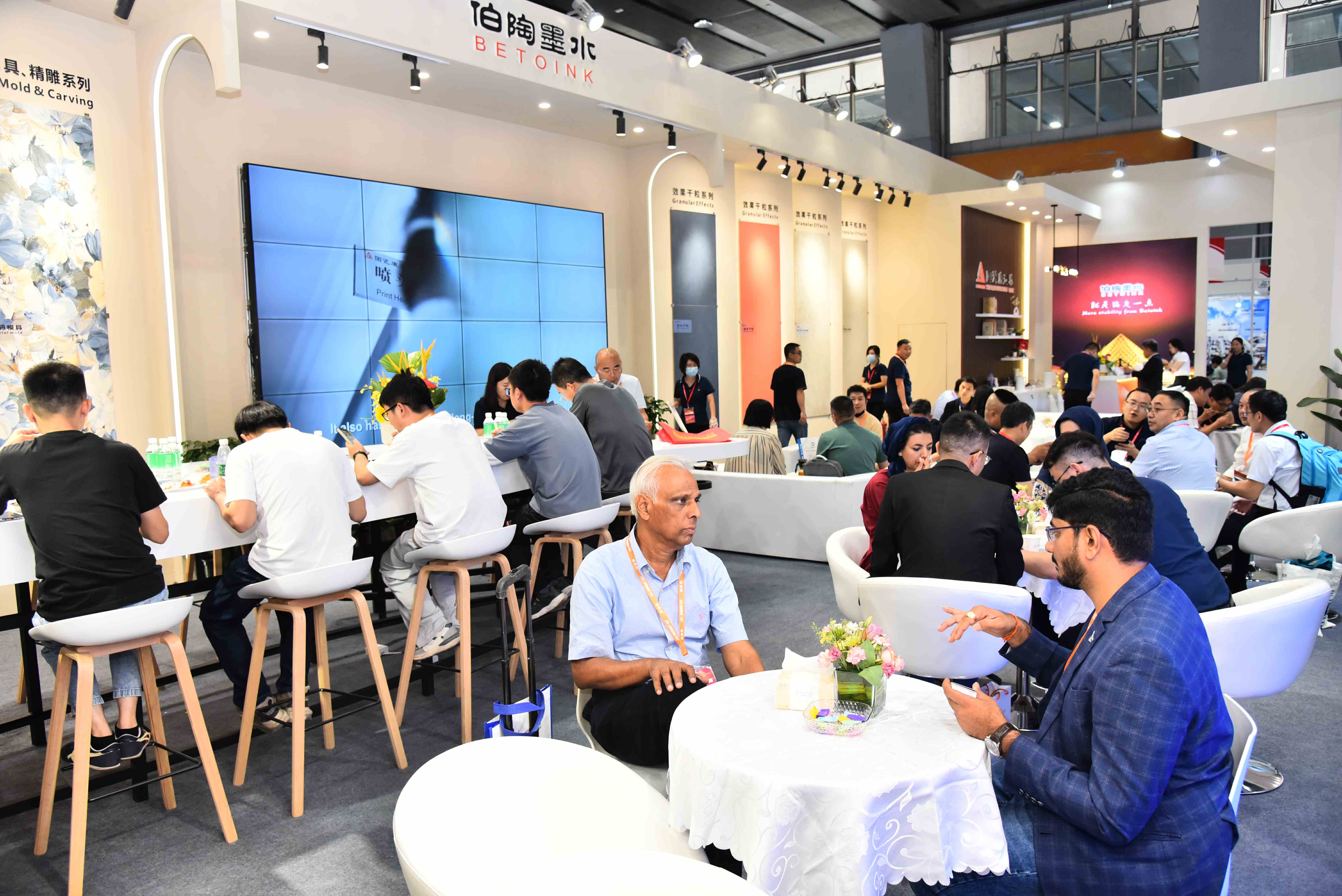 DAI Jianbin, Executive Vice General Manager, Shandong Sinocera Create-Tide New Materials High-tech Co., Ltd.: CERAMICS CHINA has been working diligently in global ceramics markets. After three years of the pandemic, we have received many overseas visitors this year and they are very passionate about witnessing the new development of ceramic production technology. This is the most pleasant moment for exhibitors like us. We sincerely wish more and more overseas visitors in CERAMICS CHINA a better future.
CAI Youjie, General Manager, Guangdong Sanshui T&H Glaze Co., Ltd.: We comprehensively showcased the company's image and main products through this exhibition, achieving good results. China Glaze Group and T&H Glaze have been exhibiting for 30 years and always taken quality as the goal, produced innovation as the backing, taken customer satisfaction as the guidance and kept hand in hand with the industry. May CERAMICS CHINA continues to leverage its brand advantages and leading role to assist in the high-quality development of the ceramic industry.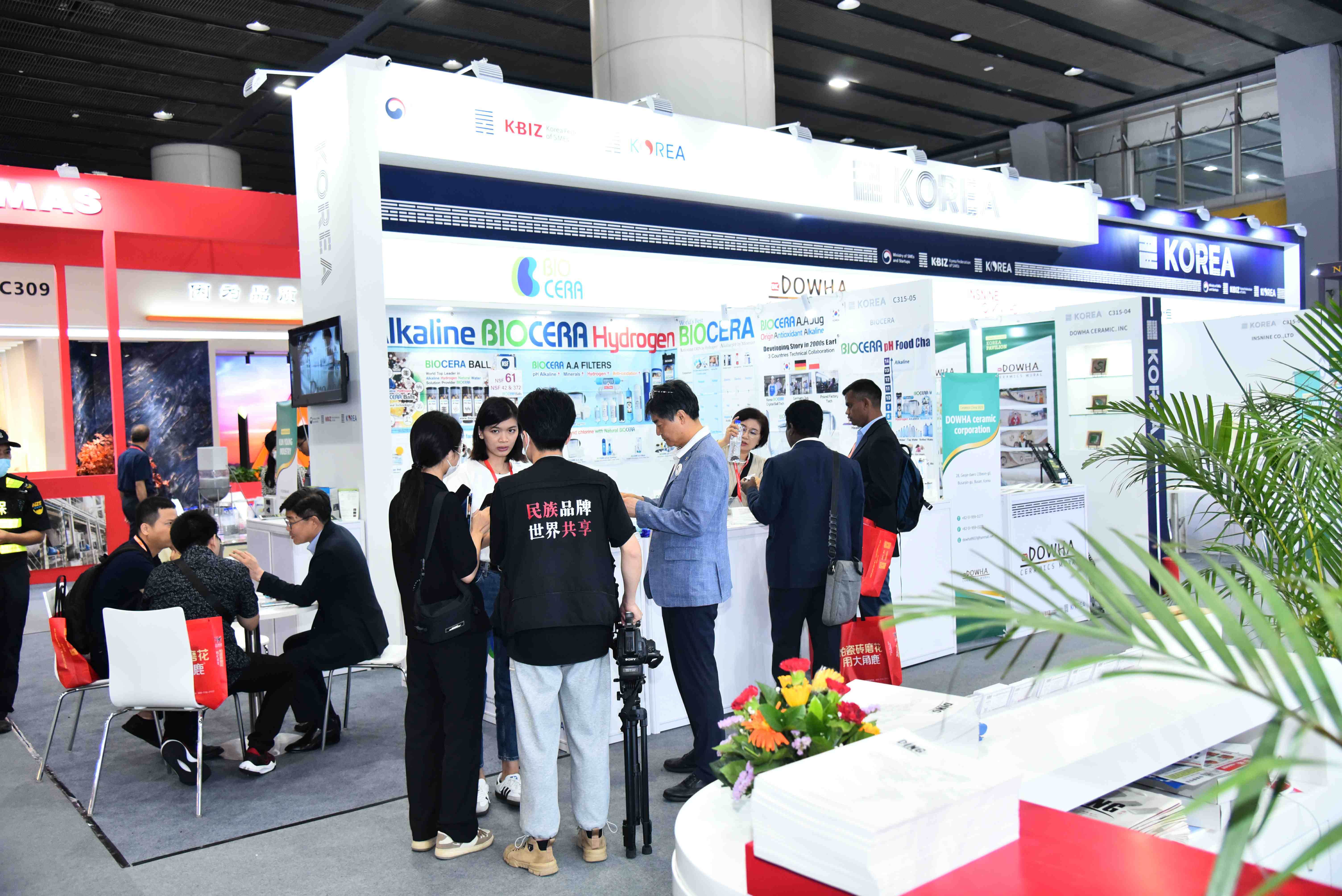 Kim Bum-Tae, Minister, Korea Ceramic & Tile Industry Co-Operative: CERAMICS CHINA 2023 was a great success! Korean companies have been absent from this brand exhibition for 3 years because of COVID-19. But this year, we finally managed to reunite with ceramic industry colleagues from all over the world in Guangzhou to realize wide-range exchange and in-depth cooperation. I call on companies from China and Korea as well as other countries to strengthen international technological cooperation, address global economic challenges hand in hand and jointly promote industry development.
Gathering global innovation strength, and empowering high-quality development of the ceramics industry -- CERAMICS CHINA 2024 will be grandly held from June 25-28, 2024 at PWTC Expo, Pazhou, Guangzhou. Come and witness the new glory of the ceramic industry!
Contact:
Unifair Exhibition Service Co., Ltd.
Tel:86-020-8327 6369 / 6389
Email:ceramicschina@unifair.com
Web:www.ceramicschina.com.cn