Annual Trade Pageant for Global Ceramics Stakeholders
CERAMICS CHINA, the global flagship event for ceramic equipment and materials industry, will welcome its 38th edition on June 25th - 28th, 2024 in PWTC Expo, Guangzhou. Gathering global elite companies and industrial excellencies, CERAMICS CHINA shares best business opportunities of broader cooperation for future prospects.
As the important platform of technological exchange and trade cooperation for global ceramics industry, CERAMICS CHINA has been gathering new technology, new materials, new process, new equipment, including products of full production chains, assembling leading innovations, advanced concepts and operation wisdom, so as to offer the comprehensive All-in-One service for exhibitors, buyers and visitors.
Historical exhibitors of CERAMICS CHINA are from 30 countries and regions including China, Italy, Spain, Germany, UK, France, USA, Japan, Korea, India, etc. Local visitors cover over 300 cities in mainland, Hong Kong, Macau and Taiwan, while foreign visitors are from more than 80 countries including India, Korea, Malaysia, Thailand, Vietnam, Iran, Indonesia, Bangladesh, Russia, Turkey, Egypt, Morocco, Brazil, Argentina, Mexico, etc.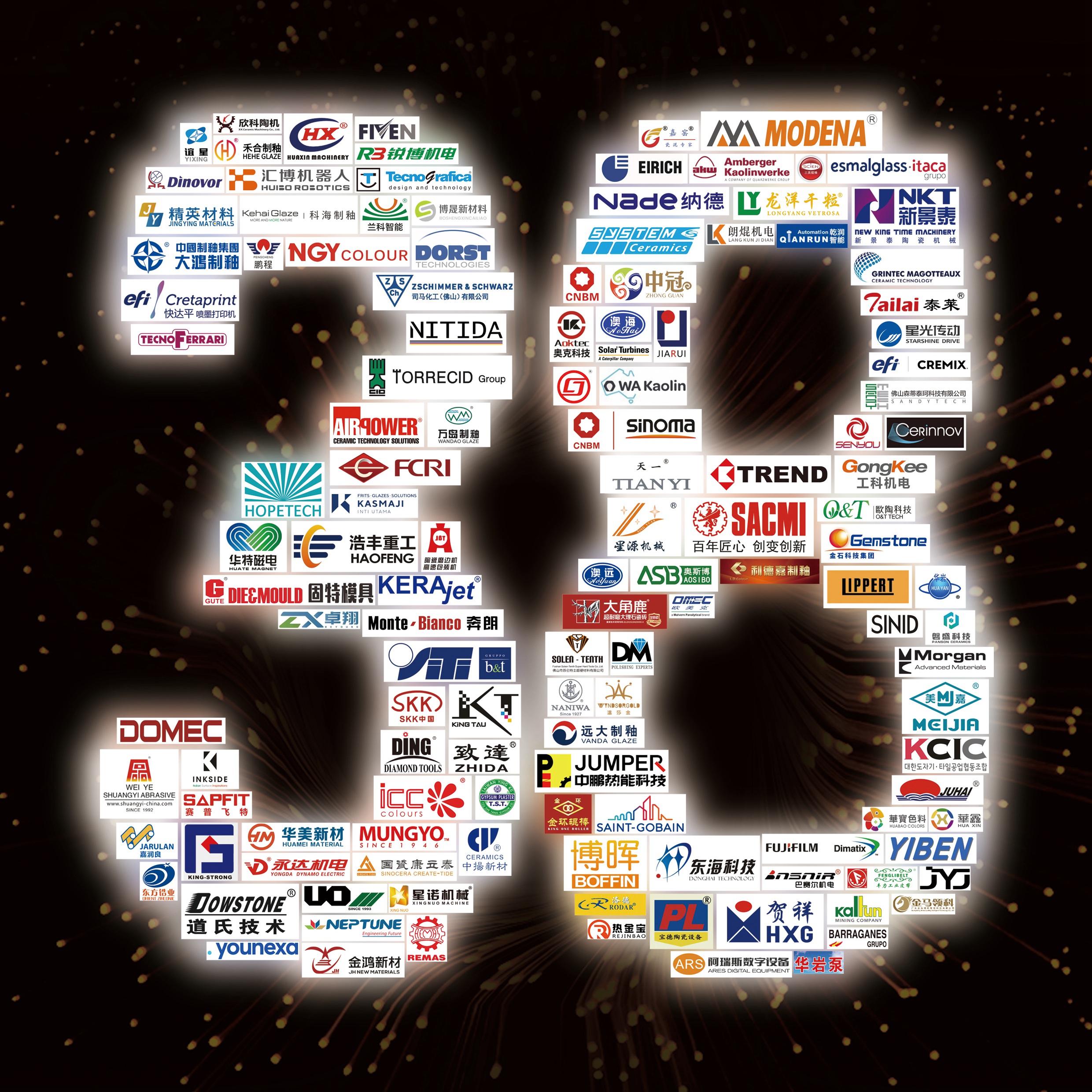 Gathering with Global Innovations
Nearly thousand excellent suppliers of equipment and materials from home and abroad will gather again in the 38th edition of CERAMICS CHINA 2024 during June 25th ~ 28th, 2024, to display their high-quality products, leading technologies and solutions including raw materials, decorative materials, refractories, grinding materials, production / finishing equipment, spare parts, moulds, tools, design services, etc., for producers from building ceramics, sanitaryware, tableware, artistic ceramics and industrial ceramics.
On this occasion, global ceramic stakeholders will focus on here.